The Team
Dr David Sarphie (co-founder and director)

Founding investor & director; co-founder of PowderJect and former-CEO of Acrobot, current CEO of Bio Nano Consulting and AquAffirm (London).
David is a bio-nanotechnology entrepreneur with almost 20 years' experience in project management, senior management and CEO positions within start-up drug-delivery, diagnostics, medical device and consultancy companies. David was one of the founders of PowderJect Pharmaceuticals, still regarded as one of the UK's most successful biotech companies. Since then David has led the formation of several technology companies, leading his most recent company to a multi-million pound acquisition.
Dr Rubina Mian (co-inventor, co-founder and Chief Scientific Officer)

Co-inventor & co-founder; CSO.
Rubina has 25 years' research experience within academia and the pharmaceutical industry, having worked as a research scientist, research fellow, senior lecturer, and as a non-executive director for an NHS trust. She is a founding member of Oxford MediStress. She has a granted patent and has been a business advisor for companies with a turnover up to 100 million pounds.
Dr Anthony Kaye (Business Development Manager )
Anthony worked for ten years in applied medical research before being awarded his doctorate on the physiological and psychological aspects of Work Stress. He then went into a career in sales and marketing before combining it with his scientific experience to work in business development in industrial consultancy.
Andrew Neville (Medical Devices Engineer)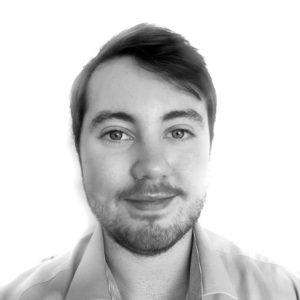 Andrew graduated from Ulster University in 2018 with a degree in Biomedical Engineering, during which he also worked for a year as an automation manufacturing engineer at Acelity. For his final year thesis he conducted research on bio-polymers and investigated the effects of plasma on their surface chemistry and topography. He joined Oxford MediStress as a medical device engineer, based at our laboratory in Harpenden, in September 2018. His career interests are in biomedical engineering, medical device research and bringing those concepts to market.